Rodger W. Linka
B.A., LL.B., C.Arb.
Rodger W. Linka has been practicing law since 1978. His early career began in Regina, Saskatchewan in general practice with an emphasis on criminal prosecutions and defence. His expanded into a broader practice with an emphasis on commercial transactions including acquisition and dispute resolution. Rodger also developed an active practice in estate planning and administration. This led to work in estate dispute resolution.
In the early 1990's, Rodger was retained on a large commercial lease arbitration as well as a labour arbitration. In 2003 Rodger became actively engaged as a senior adjudicator in the Alternative Dispute Resolution project for the resolution of Indian Residential School Claims. In 2007, all court class actions across Canada were resolved into a Settlement Agreement through which the Independent Assessment Process was created. In the course of his work, Rodger has conducted approximately 450 hearings with claimants. He has been actively engaged in and has written over 300 review or appeal decisions. His decisions have been the subject of further court review which have supported his original decisions. In 2007, Rodger was appointed and continues in his capacity as Deputy Chief Adjudicator. In this capacity, he supervises the work of approximately 20 adjudicators. He also participated in the training of the 100 adjudicators who worked in the IAP. He is also engaged in the national administration of the Independent Assessment Process. He is the current chairperson of the Technical Subcommittee of Oversight.
It is expected that approximately 36,500 claims will be resolved through the Independent Assessment Process. This work is expected to come to an end by 2019. As a springboard from his experience in the IAP and drawing on his 28 years in practicing law, Rodger has formed Point Counter Point Resolution Consultants. Rodger has retained and trained professionals to work in Point Counter Point. He will also draw on his current associations with fellow arbitrators, adjudicators and mediators who will work in partnership with Point Counter Point. Services will be offered nationally with principal offices in Regina. Offices in Vancouver and Ottawa are in the planning stages.
Rodger has also taken training in investigations through Workplace Institute. This five-day course has complemented and refreshed his experience as a Crown prosecutor. In June, 2017, attended Harvard for training in mediation and negotiation.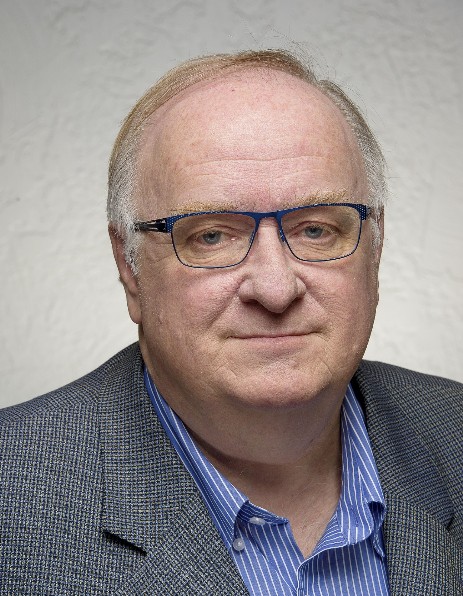 Practice Areas
Arbitration

Mediation

Negotiation

Investigations

Organizational Consulting
The obligation and desire to give back to the community was instilled in Rodger through his parents, Allen and Jean Linka who were both active in charitable purposes. Both Allen and Jean were active in the United Church. Allen served as an elder. He also became actively involved in the early 60's in Foster Parent's Plan. They adopted a girl from Korea and eventually met the family. They were instrumental in welcoming immigrants from India who began to settle in Regina. Rodger has been a volunteer for charitable ventures for many years. In the early 90's Rodger served in a volunteer position as Vice Chair and briefly as Chair of the Saskatchewan Centre of the Arts. He became involved in refugee assistance beginning with the crisis in Kosovo. He was involved directly with the sponsorship of two families. More recently, Rodger has organized and chaired a group through St. George Orthodox Cathedral that has sponsored a family of 8 Syrian refugees from Aleppo. For the past year, he has participated with a group of dedicated volunteers who give assistance as this family of newcomers has integrated into Canadian society. The group is now working on the sponsorship of the extended family.
Rodger is a regular contributor to the Hospitals of Regina Foundation, The Salvation Army, the Regina Food Bank, Regina Sexual Assault and St. George Orthodox Cathedral.